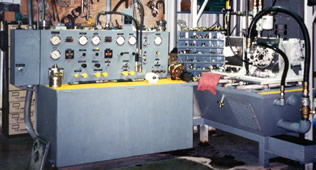 Ozark offers this service to our
Industrial and Mobile customers for their repair needs for the following components: Pumps, hydrostatic pumps, motors, cylinders, directional valves and actuators.

We utilize state of the art test stands with full hydraulic, pneumatic and electronic test capabilities. Ask us how we can help with the repair of your components.